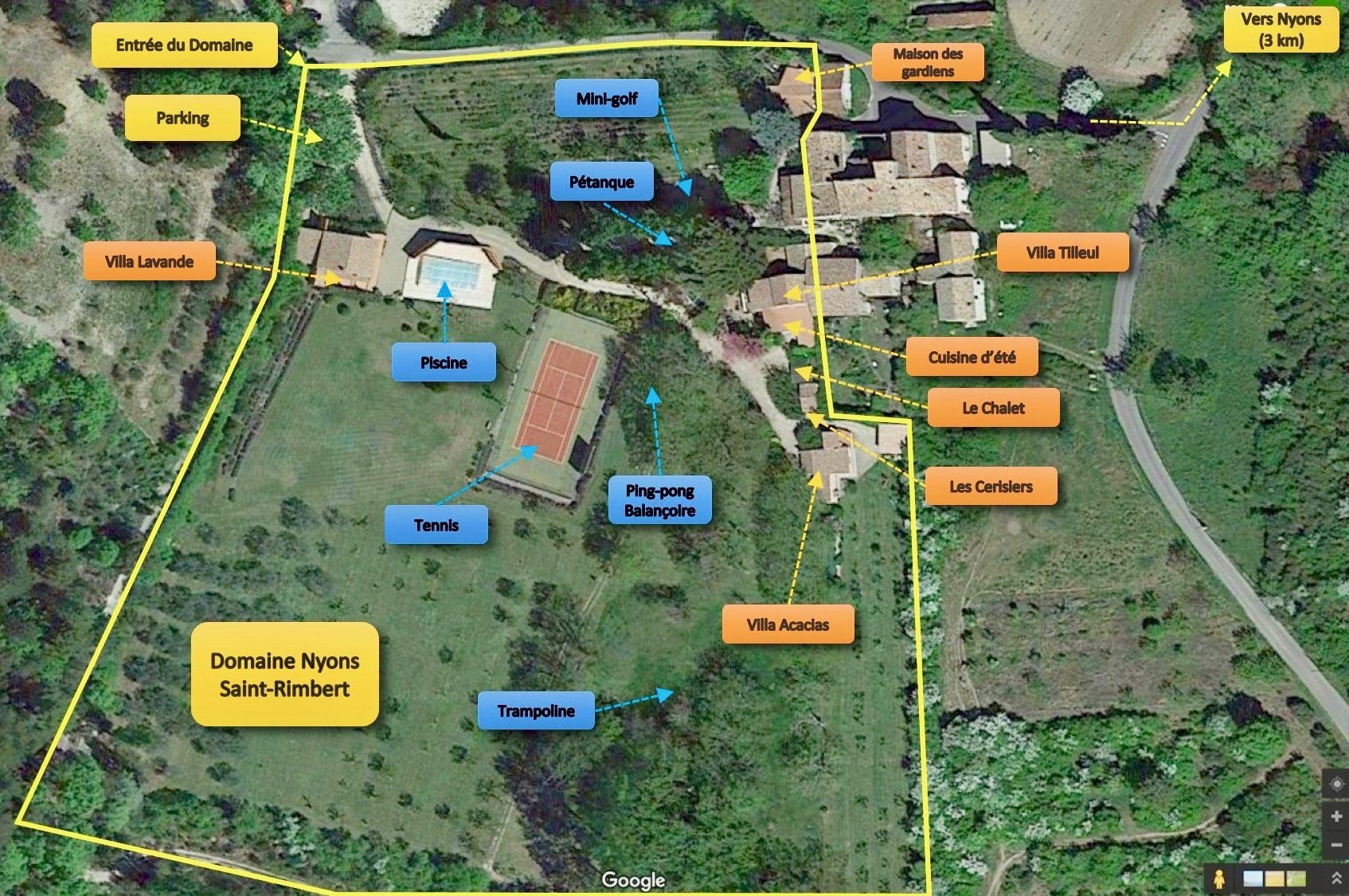 The Domaine Nyons Saint-Rimbert welcomes you in a 3 hectares park, landscaped with lawns, orchards (olive, cherry, apricot, pear, …), lavender, acacias, poplars, cypress and a multitude of other species you will discover by browsing the aisles !
The park stretches about 200 meters from east to west and also 200 meters from north to south.
The three villas are well separated from each other, each with a private terrace. But the distances are short: less than 100 meters to go from one villa to another, or to join the central commun room (summer kitchen).
Villa Lavande is located west of the park, near the swimming pool.
Villa Tilleul is on the edge of the Domaine, east of the park, close to the mini golf and petanque.
Villa Acacias, also located on the east of the park, faces tennis under large acacia trees.